Make the most of your shopping experience by creating
an account. You can:

Access your saved cars on any device.
Receive Price Alert emails when price changes,
new offers become available or a vehicle is sold.



Not registered? click here
2023 Aston Martin DBS: The Epitome of Driving Excellence
The 2023 Aston Martin DBS is now available for drivers who want to drive the most luxurious and fast sports car ever made. It combines classic British engineering, cutting-edge innovation, and eye-catching style uniquely. When you step behind the wheel of this car, you will realize why many experts consider this model to be one of the finest vehicles on today's market.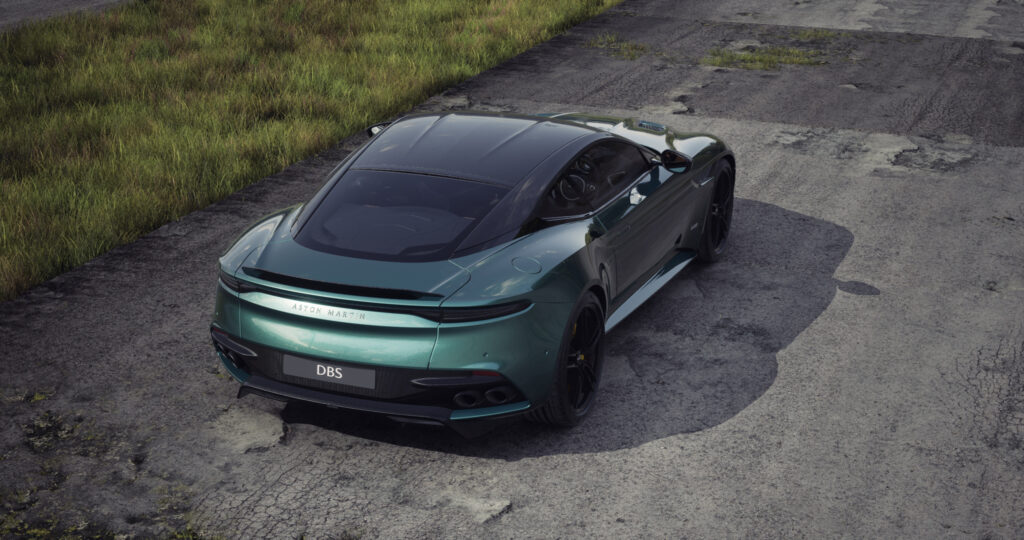 Get ready for an exciting ride down roads of power that promise top speed and an even higher level of control. Visit our dealership today to take a test drive and experience the breathtaking performance of the 2023 Aston Martin DBS. Enjoy our warranty for all cars!
What Features and Specs Set the 2023 Aston Martin DBS Apart From the Competition?
The 2023 Aston Martin DBS stands out in the market for its luxurious design, powerful performance, and advanced technology features.
Powered By a Ferocious V12 Engine
The 2023 Aston Martin DBS sets the bar for performance among luxury cars with its 5.2 liter twin-turbocharged V12 engine. This impressive power plant delivers an astonishing 715 horsepower transferred to the rear wheels and 664 lb-ft of torque, allowing it to accelerate from zero to sixty miles per hour in only 3.4 seconds, making it one of the fastest cars you can buy today. It truly lives up to its name as a "driver's supercar."
Combined with a Lovely Exterior
Aston Martin's latest offering is sure to raise eyebrows. The 2023 DBS will make a lasting impression with its sleek and aerodynamic design. It was crafted to be eye-catching and multi-functional, meaning it looks as good as it performs. It also features a range of advanced technology features, such as intuitive interface controls and powerful engines, that make the DBS one of the most technologically advanced cars in its class. This car stands apart from the competition with its superior style and technology, giving Aston Martin owners an unparalleled driving experience.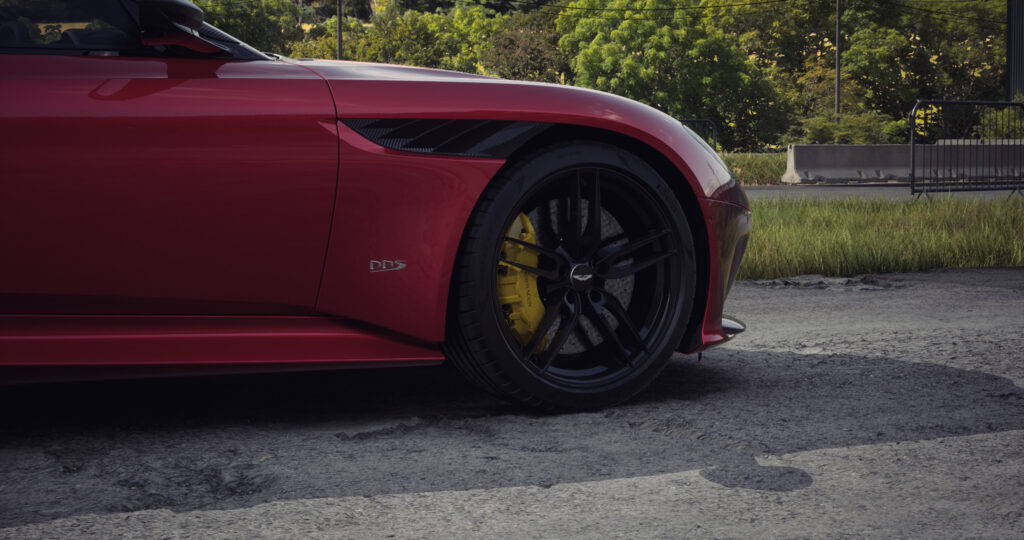 The Sound of the 2023 Aston Martin DBS Is Great
This luxury car has a top-of-the-line Bang & Olufson sound system, so the sound quality is truly amazing. With its seven speakers, 13 channels, two woofers, 250-watt sub, and 1000-watt power output, this system gives you world-class sound. Your favorite songs will sound like an orchestra playing for you in perfect harmony. Get ready for an auditory experience that's second to none.
5 Things to Know Before Buying the 2023 Aston Martin DBS
If you're considering purchasing the 2023 Aston Martin DBS, here are five things you should know:
Available in Coupe and Convertible Body Styles
The 2023 Aston Martin offers drivers two options: the DBS coupe and the Volante. While there are only a few minuscule differences, they are sure to appeal to different preferences. The Volante is a literal translation of the Italian word for 'flying,' a reference to its ability to offer an open-top experience that allows one to truly feel like they're soaring with the wind in their hair. For those who favor the sense of security and stability provided by having a hardtop roof over their heads, the coupe version promises it all. With both models offering exciting speeds and features, there's sure to be something perfect for everyone.
The 2023 Aston Martin DBS's Reliability
Aston Martin has always been known for building reliable cars, and the 2023 DBS doesn't disappoint. The vehicle is made with durability and dependability in mind. It uses advanced technologies to be able to handle even the toughest situations. With its high-quality construction and premium materials, you can rest assured that your 2023 DBS will be around for years.
The 2023 Aston Martin DBS Fuel Economy
The 2023 Aston Martin DBS is certainly a car that will turn heads, and not just because of its sleek design. This performance-oriented vehicle is also surprisingly economical in its fuel consumption: its engine gets an impressive 14 mpg in the city and 22 on the highway, making it the most efficient vehicle in its class. Whether you want a luxurious ride or a car that won't break the bank, this stunning option from Aston Martin should fit the bill.
How Roomy Is the Aston Martin DBS 2023?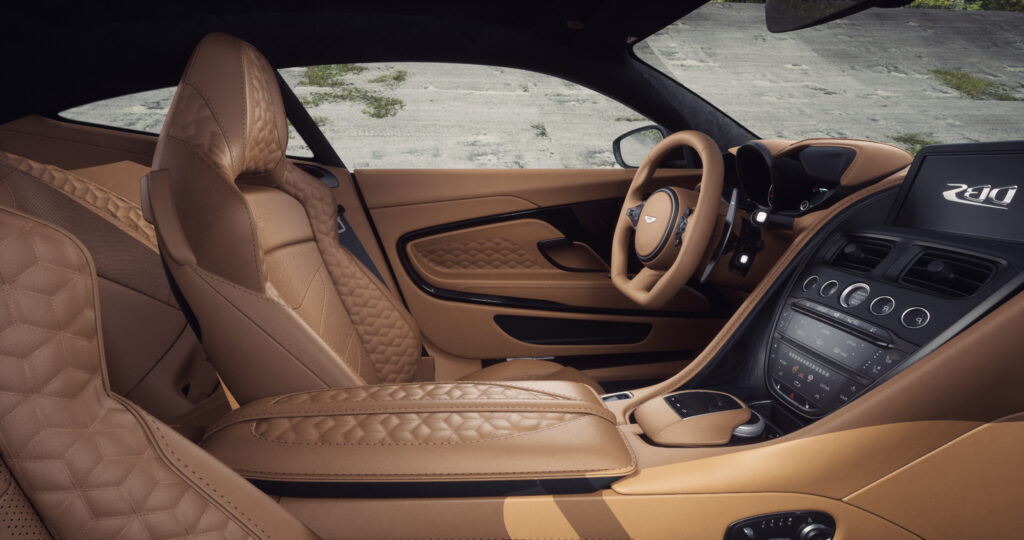 The 2023 Aston Martin DBS is made to offer the utmost elegance and comfort. Hand-stitched leather trim, Alcantara headliners, and carbon fiber accents grace the interior and center console. The comfortable leather seats are equipped with heat and memory settings with adjustability for maximum support. The standard DBS offers a pleasant ride in any situation thanks to its cutting-edge shock absorbers and suspension system. Advanced soundproofing technologies are also present in the cabin, allowing you to listen to your preferred music without being concerned about outside noise disturbance.
The 2023 Aston Martin DBS Safety Ratings
The 2023 Aston Martin DBS earned a five-star rating from NCAP, the highest safety rating available. This is because it has high-tech systems to help the driver and a lot of airbags that protect everyone in the car in case of an accident. Some safety features include lane departure warnings, forward collision alerts, automatic emergency braking, and pedestrian detection. The DBS also comes with blind spot monitoring technology to keep you aware of your surroundings at all times. You will surely experience peace of mind whenever you get behind this luxurious vehicle's wheel.
Get Your Hands on the All-New 2023 Aston Martin DBS from the Aston Martin Dealership in Washington!
Visit an Aston Martin dealership in Washington if you want to ride in an Aston Martin DBS and feel the thrill of a luxurious ride. We offer a wide inventory of Aston Martins, new and pre-owned. Our knowledgeable team will help you through the buying process. You can also avail of flexible financing options for the new Aston Martin and enjoy a hassle-free experience. Visit us today to find the perfect vehicle for your needs. Whether it's the convertible Volante, the coupe version, or any older version, like the Aston Martin DBS Superleggera, you can expect an unforgettable driving experience with this fantastic car. Let us deliver the beauty directly to your home!