Make the most of your shopping experience by creating
an account. You can:

Access your saved cars on any device.
Receive Price Alert emails when price changes,
new offers become available or a vehicle is sold.



Not registered? click here
Aston Martin DB12 for Sale in Vacaville California
Featured Used Aston Martin DB12 for sale in Vacaville CA
About The Aston Martin DB12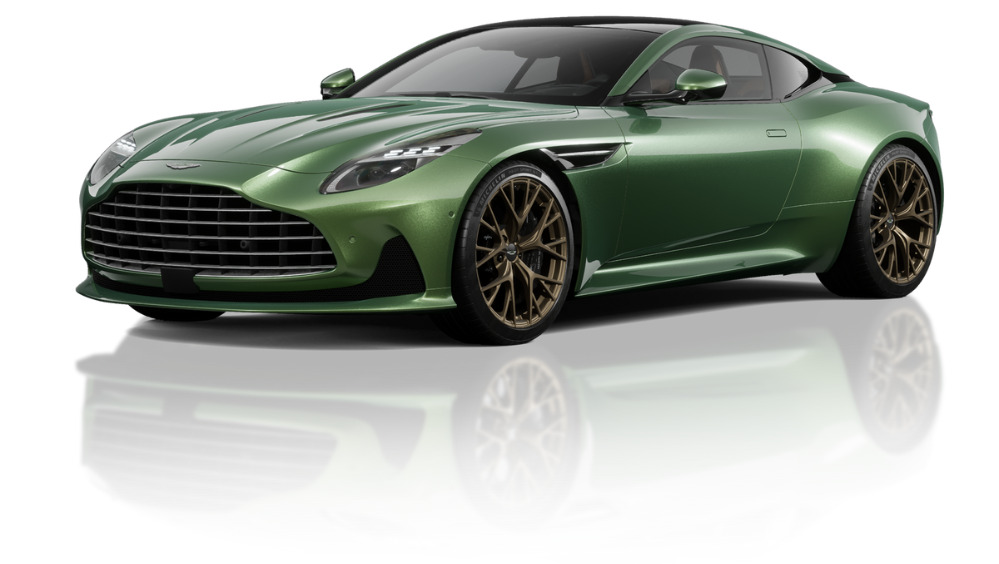 Aston Martin DB12 For Sale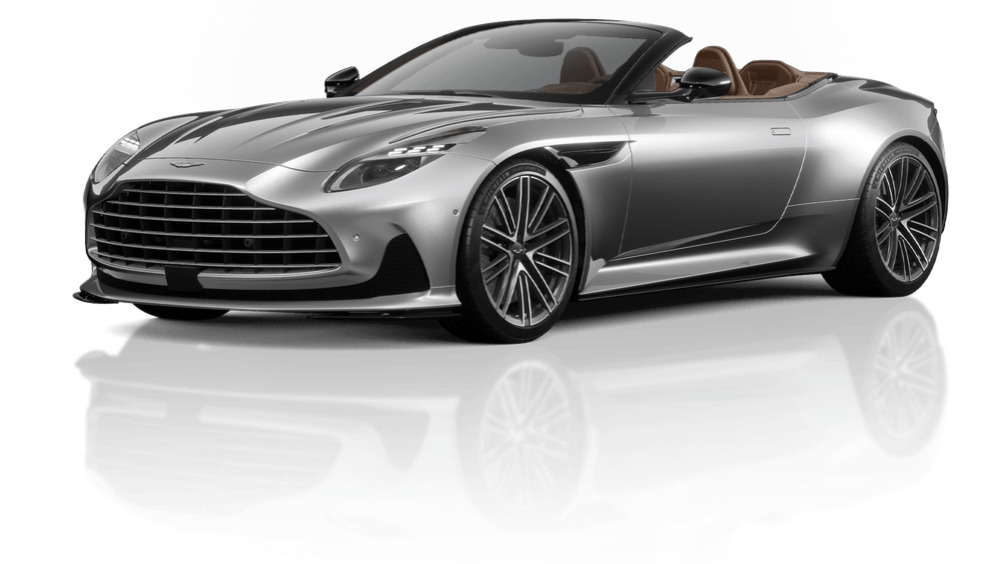 Aston Martin DB12 Volante For Sale
Aston Martin DB12 Model Information
| Specification                  | Aston Martin DB12            | Aston Martin DB12 Volante |
| --- | --- | --- |
| Engine | 4.0 litre twin-turbo V8                   | 4.0 litre twin-turbo V8 |
| Horsepower | 671 hp | 697 hp |
| Torque | 590 lb-ft | 663 lb-ft |
| Transmission | 8 Speed Automatic | 9-speed automatic |
| 0-60 mph | 3.5 seconds | 3.5 seconds |
| Top Speed | 202 mph | 202 mph |
| Curb Weight | | 3,960 lbs |
| Cargo Volume | N/A | N/A |
| Seating Capacity |  4 | 4 |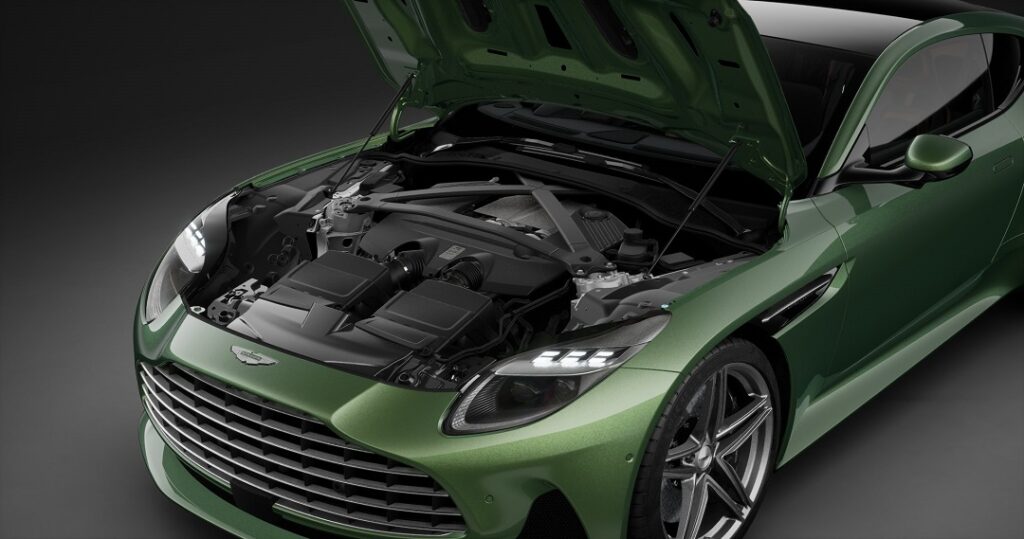 The new DB12 Volante is an coupe like no other. With blistering performance, supreme dynamics, unmistakable style and absolute luxury, it's a car that dominates in every sense. But leadership is just the beginning. DB12 Volante showcases true engineering mastery to unleash new levels of dynamic performance.
View Full Aston Martin Inventory
Aston Martin DB12 Service
Aston Martin DB12 Lease Specials
What does DB12 Financing look like?
Our dealership offers concierge shipping to Vacaville California​. As a leading global Aston Martin dealer, we are equipped to give highly competitive offers for any vehicle in the Aston Martin line up.
Elevate your life to new heights with the Aston Martin DB12 Volante, a symphony of power, elegance, and freedom. Immerse yourself in its luxurious handcrafted interior, where opulent materials and state-of-the-art technology harmonize to create an automotive sanctuary tailored to your desires. Every journey becomes a statement, a celebration of exquisite design and British engineering prowess that will make you the envy of all. Don't just buy a car; invest in a legacy.
Monday 9:00AM – 7:00PM
Tuesday 9:00AM – 7:00PM
Wednesday 9:00AM – 7:00PM
Thursday 9:00AM – 7:00PM
Friday 9:00AM – 7:00PM
Saturday 9:00AM – 6:00PM
Sunday Closed
Monday 8:00AM – 5:00PM
Tuesday 9:00AM – 7:00PM
Wednesday 9:00AM – 7:00PM
Thursday 9:00AM – 7:00PM
Friday 9:00AM – 7:00PM
Saturday Closed
Sunday Closed
Aston Martin DB12 vs DB12 Volante Differences
At Aston Martin, we offer two exceptional high-performance luxury coupe's that boast a rare blend of sports-car handling and off-road capabilities. The DB12 and the DB12 Volante are both excellent choices for drivers seeking the ultimate driving experience in Vacaville California.
The primary distinction between the Aston Martin DB12 and the DB12 Volante lies in their roof configurations. The DB12, often referred to as the coupe version, boasts a fixed roof that contributes to its sleek and aerodynamic design. This coupe design is optimized for high performance and often features a slightly lighter curb weight due to the absence of a retractable roof mechanism. Additionally, the coupe variant may have a more rigid chassis, enhancing its handling and stability. If you are looking for an Aston Martin DB12 for sale in Vacaville California , we are the Aston Martin dealership for you.
On the other hand, the Aston Martin DB12 Volante is the convertible counterpart, offering an open-top driving experience. It comes equipped with a retractable soft-top roof that can be easily opened or closed, allowing occupants to enjoy the thrill of wind-in-your-hair motoring. However, due to the inclusion of the roof mechanism and additional reinforcements necessary for the convertible design, the Volante may be slightly heavier and might exhibit slightly different handling characteristics compared to the coupe. 
Beyond the roof configuration, both the DB12 and DB12 Volante share similar performance capabilities, luxurious interiors, and advanced technology features. Ultimately, the choice between the two models largely hinges on personal preferences, with individuals choosing based on whether they prioritize the coupe's performance and streamlined aesthetics or the Volante's open-air driving experience and convertible charm. We have a massive amount of Aston Martin DB12s for sale in Vacaville California, with a diverse inventory featuring many different color and package combinations, we certainly have the perfect DB12 version for you.
Ordering an Aston Martin DB12
Whether you're looking for an exclusive and high-performance coupe in Vacaville California, the DB12 has something to offer. If you're interested in experiencing the thrill of driving an Aston Martin DB12, contact us today and schedule white glove in person or virtual tour. Our team of experts is here to help you choose the perfect DB12 in Vacaville California and assist you every step of the way. Don't hesitate, contact us now to start your Aston Martin journey.