Make the most of your shopping experience by creating
an account. You can:

Access your saved cars on any device.
Receive Price Alert emails when price changes,
new offers become available or a vehicle is sold.



Not registered? click here
Aston Martin DBX for Sale in Los Angeles California
Featured Used Aston Martin DBX for sale in Los Angeles CA
About The Aston Martin DBX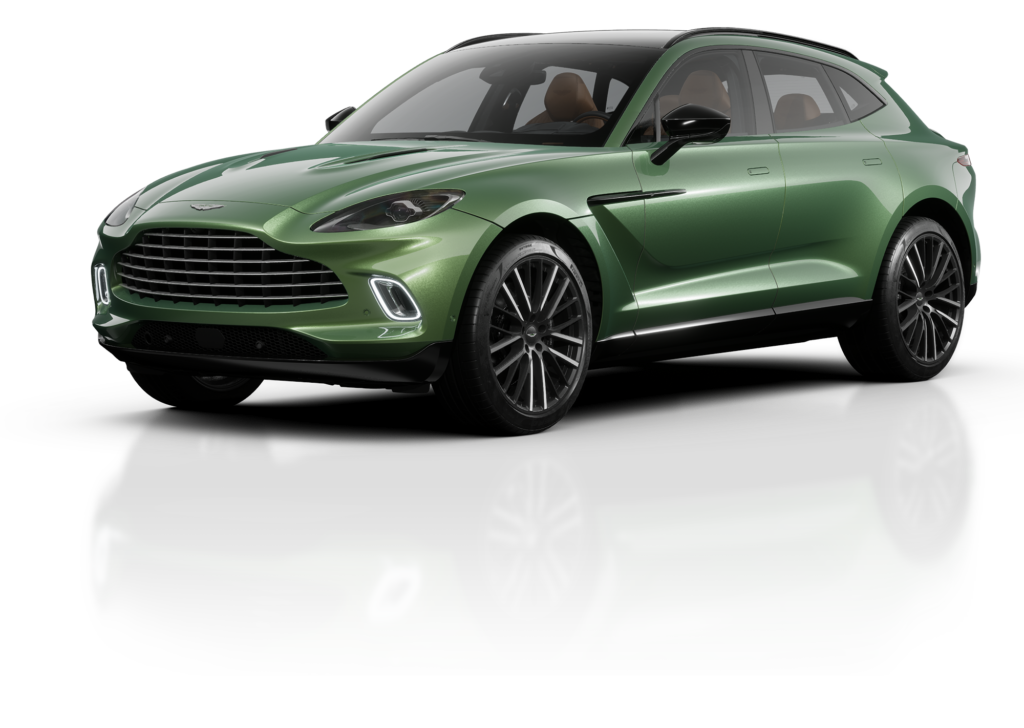 Aston Martin DBX For Sale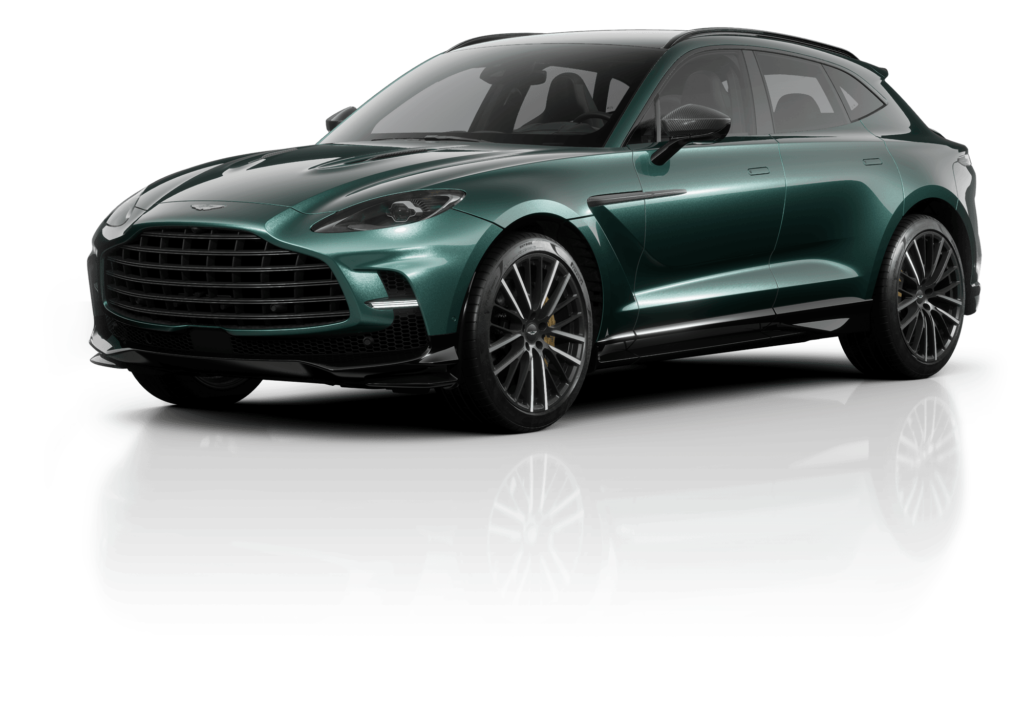 Aston Martin DBX 707 For Sale
Aston Martin DBX Model Information
| Specification | Aston Martin DBX | Aston Martin DBX 707 |
| --- | --- | --- |
| Engine | 4.0L twin-turbocharged V8 | 5.2L twin-turbocharged V12 |
| Horsepower | 542 hp | 697 hp |
| Torque | 516 lb-ft | 663 lb-ft |
| Transmission | 9-speed automatic | 9-speed automatic |
| 0-60 mph | 3.9 seconds | 3.1 seconds |
| Top Speed | 181 mph | 193 mph |
| Curb Weight | 4,940 lbs | 5,183 lbs |
| Cargo Volume | 22.3 cu ft | 22.3 cu ft |
| Seating Capacity | 5 | 5 |
View Full Aston Martin Inventory
The new DBX707 is an SUV like no other. With blistering performance, supreme dynamics, unmistakable style and absolute luxury, it's a car that dominates in every sense. But leadership is just the beginning. DBX707 showcases true engineering mastery to unleash new levels of dynamic performance.
Aston Martin DBX Lease Specials
What does DBX Financing look like?
Our dealership offers concierge shipping to Los Angeles California​. As a leading global Aston Martin dealer, we are equipped to give highly competitive offers for any vehicle in the Aston Martin line up.
TEST DRIVE TODAY A DBX TODAY
Fastest. Most powerful. Best handling. Three accolades the DBX707 was born to claim. Not by blindly chasing benchmarks, but each one achieved as part of our legendary pursuit of performance.
Monday 9:00AM – 7:00PM
Tuesday 9:00AM – 7:00PM
Wednesday 9:00AM – 7:00PM
Thursday 9:00AM – 7:00PM
Friday 9:00AM – 7:00PM
Saturday 9:00AM – 6:00PM
Sunday Closed
Monday 8:00AM – 5:00PM
Tuesday 9:00AM – 7:00PM
Wednesday 9:00AM – 7:00PM
Thursday 9:00AM – 7:00PM
Friday 9:00AM – 7:00PM
Saturday Closed
Sunday Closed
Aston Martin DBX vs DBX 707 Differences
At Aston Martin, we offer two exceptional high-performance luxury SUVs that boast a rare blend of sports-car handling and off-road capabilities. The DBX and the DBX 707 are both excellent choices for drivers seeking the ultimate driving experience in Los Angeles California.
The DBX 707 is our top-tier model, designed to showcase our engineering expertise and performance credentials. With a boosted engine generating 697 horsepower and 663 lb-ft of torque, the DBX 707 delivers lightning-fast acceleration and a thrilling ride. It boasts impressive features such as carbon-ceramic brakes, race start launch control function, unique interior details, and a revised aero kit, making it one of the fastest SUVs globally. With a 0-60 mph time of just 3.1 seconds and a top speed of 193 mph, the DBX 707 is the ultimate SUV for speed enthusiasts. If you are looking for an Aston Martin DBX707 for sale Los Angeles California , we are the Aston Martin dealership for you.
On the other hand, the standard DBX is designed as an entry point to our Aston Martin SUV lineup, suitable for drivers looking for a high-performance luxury SUV with everyday usability and versatility. While still offering impressive performance with a 0-60 mph time of 3.9 seconds, the standard DBX emphasizes comfort and practicality, making it a well-rounded option. It boasts advanced driver assistance features, a comfortable and luxurious interior, and a more affordable starting price, making it the perfect choice for drivers seeking both performance and practicality. We have a massive amount of Aston Martin DBX for sale Los Angeles California, with a diverse inventory featuring many color and package combinations, we certainly have the perfect DBX version for you.
Overall, both the DBX and the DBX 707 offer exceptional performance, off-road capabilities, and luxury features, with the DBX 707 positioned as the more exclusive and high-performance option. Regardless of your choice, you can expect a one-of-a-kind driving experience that combines the best of sports-car performance and luxury SUV capabilities.
Ordering an Aston Martin DBX
Whether you're looking for an exclusive and high-performance SUV in Los Angeles California or a practical and well-rounded option, the DBX has something to offer. If you're interested in experiencing the thrill of driving an Aston Martin DBX, contact us today and schedule white glove in person or virtual tour. Our team of experts is here to help you choose the perfect DBX in Los Angeles California and assist you every step of the way. Don't hesitate, contact us now to start your Aston Martin journey.