Make the most of your shopping experience by creating
an account. You can:

Access your saved cars on any device.
Receive Price Alert emails when price changes,
new offers become available or a vehicle is sold.



Not registered? click here
Find Your Dream Car At Our Aston Martin Dealership
Are you in search of a luxury car that combines speed and power with contemporary style and exquisite craftsmanship? Look no further than our Aston Martin dealership! 
Our incredible selection of cars offers something for everyone, from classic designs to the latest models. We employ expert automotive professionals who will gladly assist you in finding your perfect match. They understand that selecting a car is an individual experience, so they'll work closely with you to determine which best suits your style and needs. Don't wait any longer – explore our sale today!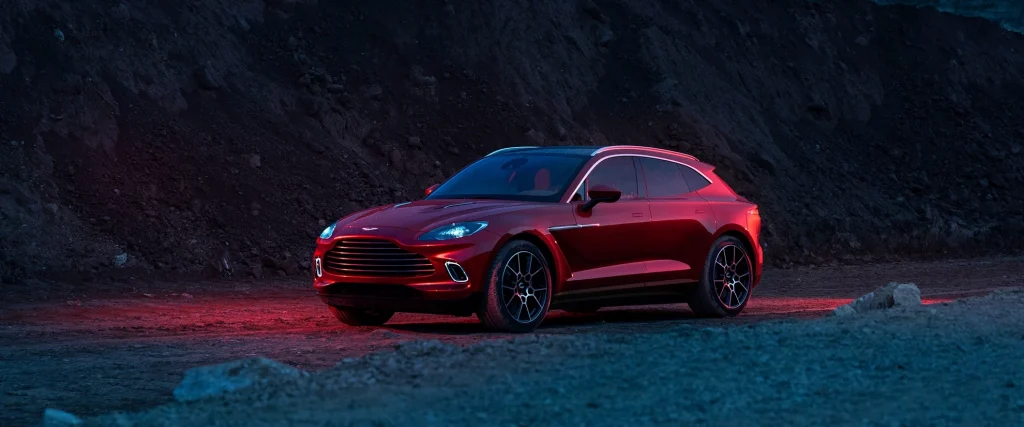 Why Is It Desirable To Own An Aston Martin These Days?
Owning an Aston Martin symbolizes luxury, style, and high performance. Here are a few reasons why an Aston Martin is a highly desirable car to own in today's market:
Unique Heritage
Dating back more than a century, Aston Martin has a unique and storied heritage in the automotive industry. As one of the earliest high-end luxury car makers, Aston Martin is known for its exceptional craftsmanship, sophisticated designs, and robust engines. Owning an Aston Martin is a way to connect with that heritage and experience the craftsmanship of a true British icon.
Iconic Design
Aston Martins are renowned for their distinctive design and timeless elegance. Each car is handcrafted with the utmost attention to detail and quality, featuring sleek lines that are both modern and classic. From its iconic grille to its aerodynamic curves, every aspect of Martin reveals a level of craftsmanship that has been perfected over decades.
Everyday Driver's Car
In addition to its classic design, the Aston Martin is a practical choice for everyday drivers. You can customize your vehicle to suit your needs with various models and available features. Whether looking for power and performance or luxury and comfort, an Aston Martin has something for everyone. And with advanced technology such as Lane Departure Warning and Adaptive Cruise Control, you can drive confidently.
Thrilling Performance
Aston Martins are renowned for their impressive performance and thrilling driving experience. From the powerful Vantage to the iconic DB11, each Aston Martin is handcrafted precisely to match its driver's expectations. Every car is designed to deliver an extraordinary level of performance, from thrilling acceleration to outstanding handling on tight corners. With V8, V6 twin-turbo engines, automatic transmission, and AWD drivetrain, the cars will never disappoint you.
The Ideal Fusion Of Luxury And Sport
Few brands can successfully combine elegance and speed like Aston Martin. With the highest speed of 314 mph, the Vantage combines a thrilling driving experience with luxurious features and comfort.
From heated seats, heated steering wheel, driver assistance package, safety system, excellent stereo package with high-quality audio system, LED lights, leather upholstery, adjustable and lumbar support seats, and many more such features make Martin a comfort zone to rely on for long journeys.
What To Expect When You Visit An Aston Martin Dealership?
When you visit an Aston Martin dealership, you can expect a first-class experience from start to finish. Here's what you can look forward to:
Wide Selection Of Vehicles
With us, you'll have access to a wide range of Aston Martin vehicles, whether new, lease specials, or pre-owned, including the latest models and classic designs. You can also ask about custom options and packages to create the perfect car for you. Some of the models we have include,
DBS Volante 

DBX 550 

DBX 707

Vantage GT4

Vantage Roadster 

Vantage V12

DB11 V8 
Expert Sales Team
Our knowledgeable sales team is dedicated to helping you find the perfect Aston Martin to fit your lifestyle. We are committed to providing a personalized experience, considering your individual needs and preferences. From understanding your budget and selecting the best model for you to discussing financing options and other services, our sales team provides world-class customer service.
Showroom And Display Area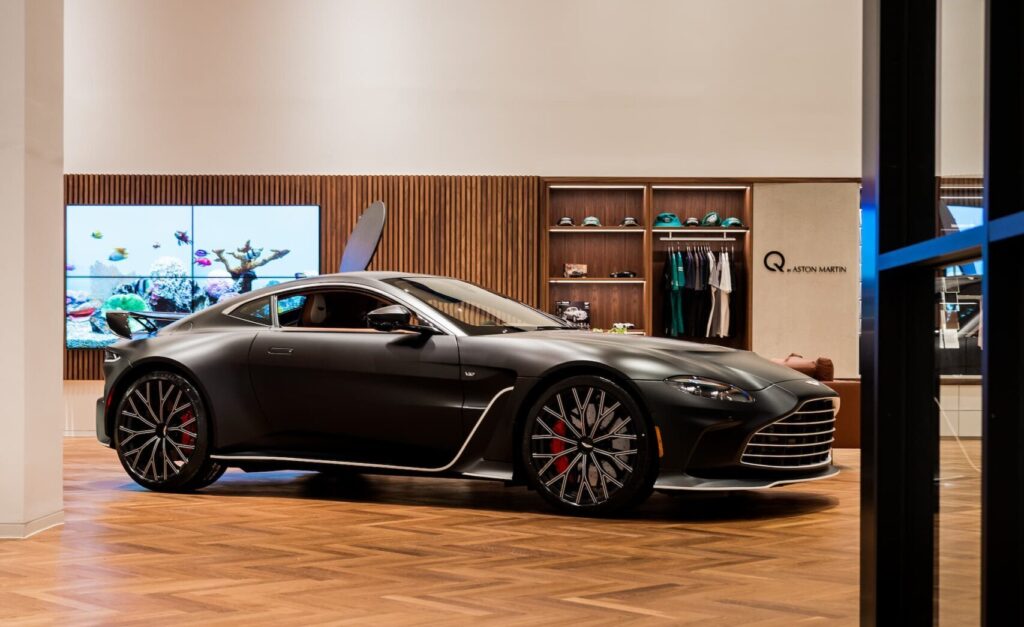 Our state-of-the-art showroom is designed to showcase the beauty and craftsmanship of Aston Martins. From the powerful Vantage to the iconic DB11, each vehicle is handcrafted with attention to detail and quality. You can admire the cars up close, get a feel for their performance and features, and experience the luxurious interiors.
Test Drives
Once you've found the perfect Aston Martin, you can take it for a test drive to feel the power and performance of these luxury vehicles. Our experienced sales team will accompany you on your ride and answer any questions. Test drive is highly important, especially for buying a used car. A test drive can determine whether the vehicle is in good condition.
Personalized Customer Service
Our goal is to provide unbeatable customer service and experience, and we'll do everything we can to make your visit to our dealership memorable. Whether you're looking to buy or just curious about Aston Martins, you'll be treated with the utmost respect and professionalism. Our state-of-the-art shop, coupled with our master technicians and unbeatable customer service, allows us to provide an unparalleled experience.
How Can You Maximize The Trade-In Value Of Your Car At Aston Martin Dealership?
Before you bring your car in for exchange, let us provide you with some helpful advice you can use to be sure you are getting the most out of its trade-in value.
Presentable-Looking Vehicle
Presenting a well-maintained car when trading it in at an Aston Martin dealership is always a good idea. Not only will it make your vehicle look more attractive, but it can also help increase its resale value. Before you bring your car in for exchange, take some time to thoroughly clean and polish the exterior and vacuum the interior. We can also provide these services for your car to increase overall value.
Thorough Maintenance 
Another great approach to maximizing the value of your car as a trade-in is to keep up with essential maintenance. We want to be sure that the car we will ultimately sell is functionally working at a high standard. We also provide repair and maintenance, from oil changes, tire rotations, and more complex repairs, so your car is ready for resale.
Vehicle's Complete Documentation
Having all of your vehicle's paperwork is a sometimes neglected way to maximize the value of your trade-in. Find your car's original manual and other paperwork if you haven't been keeping track of them. Some of the documents needed for trade-in include,
Registration and title

Maintenance records

Accident reports

Detailed log of repairs and modifications done to the vehicle.

Credit history

(professional car buyers always asks for it)
Make the deal reach us, and we will work on the documents to give the best possible outcome.
Buy Your Aston Martin At Aston Martin Washington DC Today!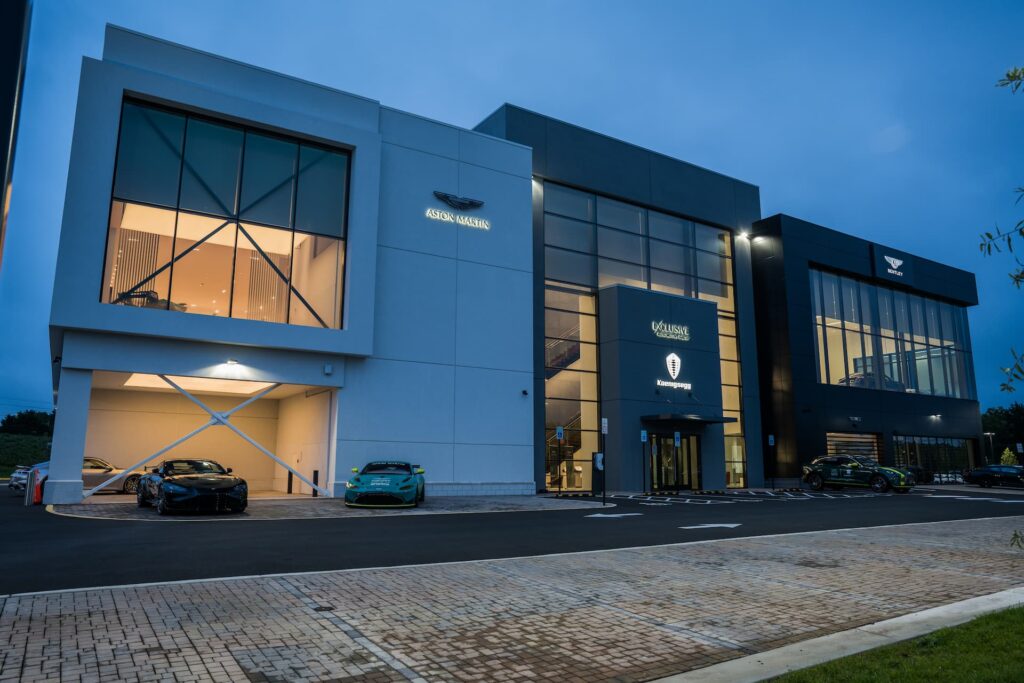 Here at Aston Martin Washington DC, we have a wide range of the latest Aston Martin models that will catch your eye. If you're looking for a luxurious sports car that will turn heads, look at our dealership. Our experts will assist you in finding your dream car or maximizing the trade-in value of your current one. So why not visit us today? Get pick up and drop off service and amaze yourself with the faster selling process. You won't be disappointed!