Make the most of your shopping experience by creating
an account. You can:

Access your saved cars on any device.
Receive Price Alert emails when price changes,
new offers become available or a vehicle is sold.



Not registered? click here
Find Your Dream Car: Aston Martin For Sale Near You
Are you searching for a luxurious, one-of-a-kind experience on the open road? If so, an Aston Martin may just be the ultimate dream car for you. Sleek and instantly recognizable on sight, any model from this iconic British company is sure to turn heads wherever it roams. But with such a highly sought-after automobile, where can one find an Aston Martin for sale that fits their needs and budget? Fear not—we've got answers to your questions at the Aston Martin Washington DC dealership. With our vast selection of pre-owned models and knowledgeable staff, you'll be sure to find the perfect car on our website. We cover financing, delivery, maintenance services, test drives, and more so that you can get back on the road as quickly and easily as possible.
Astonishing Luxury Astons at the Aston Martin Washington DC
Here is a list of some popular Aston Martin models that may be available at Aston Martin Washington DC:
Aston Martin Vantage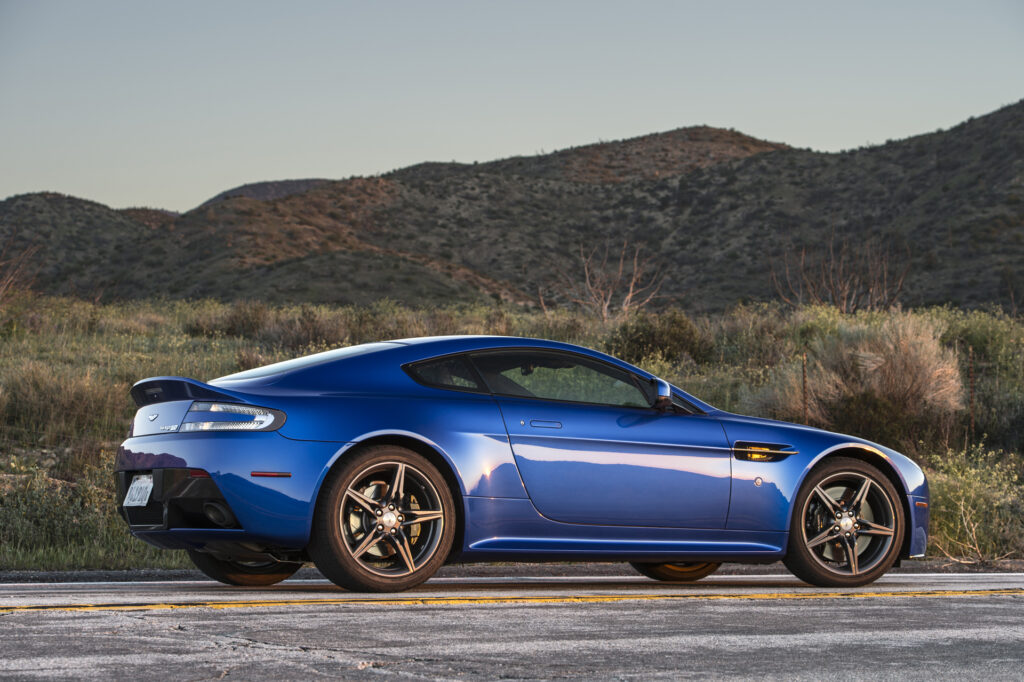 The Vantage is one of the most popular models from Aston Martin. It has a sleek and sporty design, with its twin-turbocharged 4.0-liter V8 engine producing over 503 horsepower. The interior has luxurious leather seats and other upholstery, as well as all the latest technology features, making it perfect for cruising around town in style. The model gained international recognition as James Bond's automobile and continues to enjoy popularity due to its svelte design and quick acceleration.
Aston Martin DB11
The DB11 is Aston Martin's newest model, and it is a luxurious grand tourer. It has a 5.2-liter twin-turbocharged V12 engine under the hood, producing 630 horsepower and 516 lb-ft of torque, making it an incredibly powerful yet elegant car. The other DB11 V8 trim is powered by a 4.0-liter twin-turbocharged V8 engine, producing 528 horsepower and 513 lb-ft of torque. The interior features state-of-the-art technology and the exterior is modern and stylish.
Aston Martin DBS Superleggera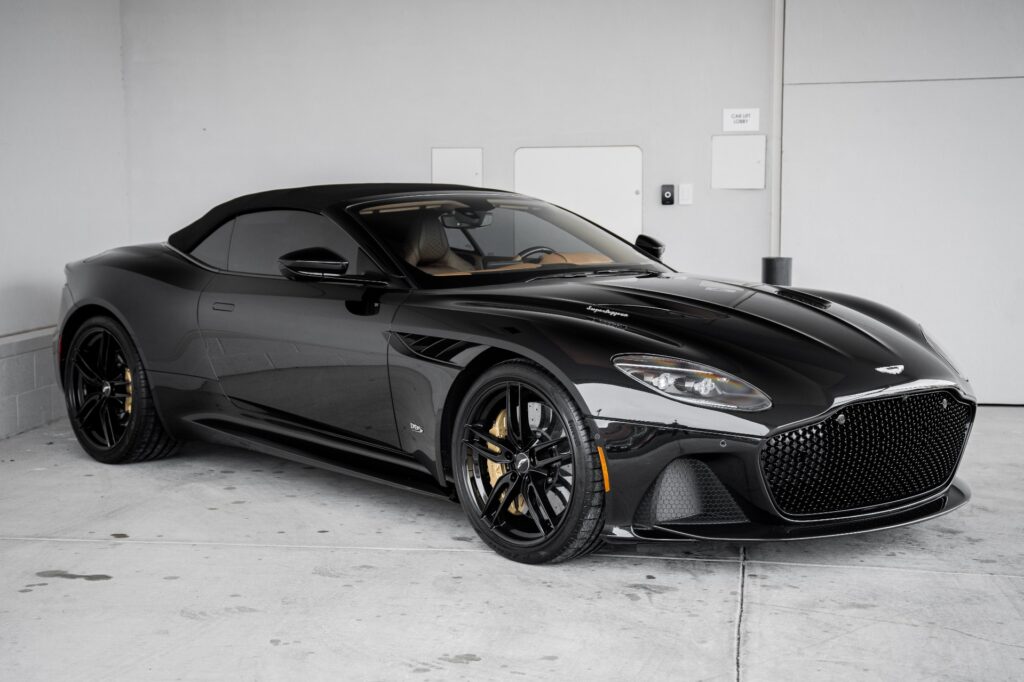 The DBS Superleggera is a special edition model from Aston Martin. It has a 5.2-liter V12 engine producing 715 horsepower and 900 Nm of torque, making it one of the most powerful Astons ever made. The car is exclusive, and only 50 units of the model were made. Once more, James Bond used the car in green, for which it is well-known.
Aston Martin Rapide AMR
The Rapide AMR is an exclusive and limited edition model from Aston Martin. It has a 5.9-liter V12 engine producing a speed of 205 mph, making it the most powerful car. The Rapide AMR is the pinnacle of a magnificent and adaptable sports car. Aston Martin has brought the Rapide to brand-new, thrilling limits with improved performance, sharper dynamics, and a more potent design language.
Aston Martin Vanquish S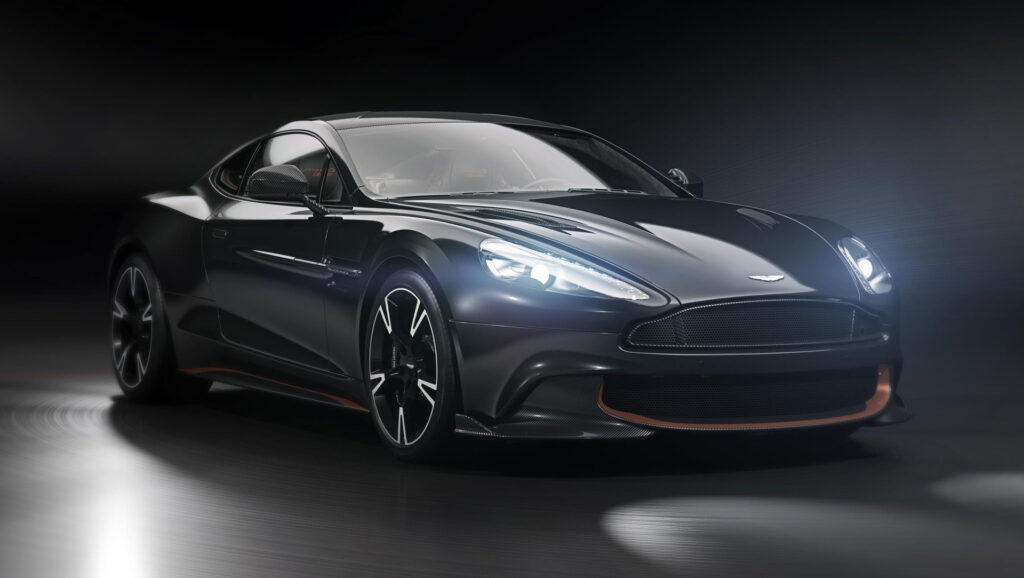 The Aston Martin Vanquish S, which offers a number of performance-enhancing enhancements, is likely to make an impact. This car is made to thrill even the most experienced drivers, thanks to its 48-valve all-alloy V12 engine with an independent quad variable camshaft timing and a compression ratio of 11.0:1. It also has a fully catalyzed stainless steel exhaust system with active bypass valves.
Power is skillfully sent to the rear wheels by having the engine up front and the transmission in the middle. This makes for a very smooth ride. Aston Martin Vanquish S drivers can now enjoy better handling on the road.
Aston Martin Valkyrie
The Aston Martin Valkyrie is a limited edition, high-end model from Aston Martin that has made waves in the auto industry. With its powerful 6.5-liter V12 engine producing 1,000 horsepower and 740 Nm of torque, it is no wonder why the car's makers claim it to be the fastest street-legal sports car. This V12 is torque-enhanced during takeoff and employs the electric motor for a power increase, so it's not quite what you'd call a classic hybrid.
Discerning Certified Pre-Owned vs. Used Aston Martin Models
When looking to buy an Aston Martin, you will encounter two types of cars: certified pre-owned and used. When you buy your next car, knowing the differences between these two types can help you make a smart choice.
Certified Pre-Owned Aston Martin
A used car that has undergone inspection and approval by the manufacturer is an Aston Martin certified pre-owned model. These cars typically have low mileage and are in excellent condition. Aston Martin's certification process ensures that the car meets the manufacturer's standards in terms of condition, performance, and reliability.
Used Aston Martin
A used Aston Martin is one that has been owned by someone else and may not have gone through the same inspection and certification process as a certified pre-owned car. These cars may have higher mileage and show more signs of wear and tear.
Key Differences
Some key differences between a certified pre-owned and used Aston Martin include:
Inspection and Certification
Certified pre-owned Aston Martins go through a thorough inspection and certification process with the company. This makes sure that the car is in great shape and meets the highest performance and reliability standards. This process involves a thorough check of all the mechanical parts and the way the car looks. Any problems must be fixed before certification can be given. In addition, these cars also come with a bumper-to-bumper warranty.
Used Aston Martins may have more signs of wear and tear than certified pre-owned models because they have not been through the same inspection and certification process. These cars do not come with any kind of warranty.
Condition and Reliability
Certified pre-owned Aston Martins are in great shape and are a lot more reliable than used cars. This is because the manufacturer goes through a strict inspection and certification process. This includes a thorough check of all the mechanical parts and the way the car looks. Before a vehicle can be certified, any problems must be fixed. This means that certified pre-owned vehicles are in great shape.
Warranty and Benefits
Certified pre-owned Aston Martins come with a warranty and other benefits, such as roadside assistance, to ensure that you're covered in the event of any issues with your car. Used cars have warranties as well, but they are not as long as those on certified vehicles.
Price
Most of the time, certified pre-owned Aston Martins cost more than used cars because they are of better quality and have more features. However, the extensive inspection and certification process that the manufacturer undertook as well as the bumper-to-bumper warranty typically makes the extra cost worthwhile.
Finding Dealerships Offering Quality, Affordable Cars Near You
Finding dealerships offering quality, affordable cars near you is essential when looking to purchase a vehicle. It can be hard to figure out what to do because there are so many options, but there are a few steps you can take to find the best dealerships in your area.
Research Online
The first step is to conduct research online. Use search engines to find dealerships in your area and check their websites to see what vehicles they offer. Read customer reviews to learn about other people's experiences with the dealership.
Look for Certified Pre-Owned Cars
When searching for affordable cars, consider looking for certified pre-owned vehicles. These are used cars that have undergone a thorough inspection and certification process to ensure their quality. They often come with warranties and other benefits, making them a great option for buyers on a budget.
Check for Specials and Discounts
Many dealerships offer a variety of specials and discounts on their vehicles, which can be great for buyers on a budget. One of the most common deals is cash-back incentives, which let buyers get a portion of their purchase price back after they buy the car.
Visit the Dealership
Once you have a list of potential dealerships, visit them in person. This will give you the opportunity to see the vehicles up close and to speak with a representative about your options. Take a test drive to get a feel for the car and make sure it meets your needs.
Consider the Overall Value
When shopping for an affordable car, it's important to consider the overall value, not just the price. Look for vehicles that offer good fuel economy, low maintenance costs, and a high resale value. This will help you save money in the long run.
Visit the #1 Aston Martin DC Dealership Today!
If you're looking for quality, affordable Aston Martin cars, then visit a certified Aston Martin dealership today! We offer a wide selection of certified pre-owned, used, and new models that are perfect for any budget. We also help you by giving you discounts, special deals, the history of used cars, and a professional service staff that will make sure you have a great time. Come in today and get a car for personal use with amazing safety specs like a navigation system and convenience features like keyless start. Enjoy the Martin cars for sale with one of the best dealers ever!