Make the most of your shopping experience by creating
an account. You can:

Access your saved cars on any device.
Receive Price Alert emails when price changes,
new offers become available or a vehicle is sold.



Not registered? click here
Discover the Ultimate Driving Machine: Aston Martin Rapide for Sale
Aston Martins have always been associated with luxury, speed, and performance. And the Rapide is no exception. It may be one of the newer models in Aston Martin's lineup, but it has already made a name for itself as a premier driving machine. Our dealership provides a wide selection of new Aston Martins, including the Rapide range from martin shadow edition to Rapide s for sale. We also have a team of experts to help you find the perfect model and configure it to your preferences. So if you're considering buying a used Aston Martin Rapide or a new one at an economical price, take a virtual tour and come to test drive the dream car today.
Introducing Aston Martin Rapide
The vehicle's history goes back to 2010 when it was first introduced at the Frankfurt Motor Show. With that, the Rapide standard trim became one of the most sought-similar cars in its class. The car features a luxurious, sporty exterior design that will turn heads on the streets. It boasts an aluminum space frame construction with double wishbone suspension for a smooth ride and a powerful V6 and V12 (Aston Martin Rapide S) engine reaching up to 190 mph or more. The Rapide is increasing its capabilities and introducing new trims like Rapide E with the highest innovative specs.
What Makes The Aston Martin Rapide A Great Driving Machine?
The Aston Martin Rapide is an excellent driving machine for several reasons:
Engine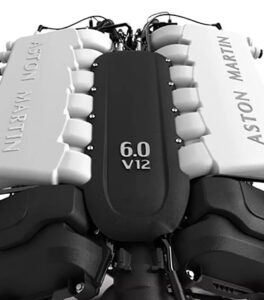 Aston Martin's Rapide engine is truly a thing of beauty. Featuring a 5.9L V12, this powertrain blasts 470 horsepower and 443 lb-ft of torque for serious acceleration. Such outstanding performance is enabled through 48 valves running off of two double overhead cams operating in perfect harmony. This type of motor has always been the hallmark of Aston Martin, and the Rapide engine fits perfectly in that tradition. Conquer the road with the incredible power of the Aston Martin Rapide engine.
Transmission And Drivetrain
The Rapide offers a 6-speed shiftable automatic transmission for smooth and precise shifting between gears. In addition, its rear-wheel drive runs on a robust and reliable rear limited slip differential system, ensuring you have control no matter the terrain or road conditions. Drive confidently with the Aston Martin Rapide—a car built with performance and safety in mind.
Handling
Aston Martin Rapide is the best choice if you're looking for an agile and responsive drive that can easily take sharp turns. With a four-wheel independent suspension, this marvel of engineering has a double-wishbone front suspension, a front and rear stabilizer bar, and a double-wishbone rear suspension to help maintain stability. Refined performance is guaranteed as you take tight corners, so buckle up and hit the road!
Exterior Style
The Aston Martin Rapide stands as one of the most stylish and aerodynamic cars on the road. Featuring 20-inch alloy wheels, LED lighting, performance tires, and a tire pressure monitoring system, you won't miss a single turn in this beautiful exterior masterpiece.

Plus, it comes with Xenon high-intensity discharge headlamps for brighter visibility on long trips. With a length of 197.6 inches and an overall width of 75.9 inches without its mirrors, you get one of the most extended wheelbases around that keeps all your friends comfortable on rides with plenty of legroom to spare. Choose the Aston Martin Rapide exterior style today for a stunning design that meets sophisticated luxury and performance.
Inner Luxury
An impeccable interior finish of Rapide showcases the available leather upholstery that wraps around the stylish sports seats, offering power-adjustable lumbar support and three different memory settings for optimal comfort. The driver and front passenger can also enjoy a generous 37.3 inches for headroom, 42.8 inches for legroom, and multi-level heated seats for extra warmth on cool days. Rear passengers benefit from a split-folding rear seatback and built-in armrest with storage capabilities.
The Rapide offers more inner convenience features to make passengers feel pampered and comfortable. From a tilt-and-telescopic steering wheel that includes cruise control, transmission, and universal remote transmitter for your garage door and security system – this cutting-edge vehicle will awe you. Plus, additional features like leather steering wrapping alongside alloy, wood & leather trim details make it perfect for long journeys in both style & relaxation. Prepare yourself to be cocooned in pure indulgence.
High-Tech Convenience Specs
The Aston Martin Rapide is a luxury masterpiece that is sure to impress with its high-tech convenience specs. This car features four one-touch power windows, remote keyless power door locks, keyless start, and power mirrors for maximum comfort and convenience. Additionally, the Rapide is equipped with heated mirrors to stay cozy in harsh winter conditions. Don't sacrifice style for practicality; the Aston Martin Rapide brings it all together.
Entertainment With Quality Stereo
Enjoy an outstanding entertainment experience in perfect harmony. Thanks to Rapide, 15 speakers deliver up to 1000 watts of power through top-notch Bang & Olufsen speakers. With satellite radio compatibility and easy external media control, listening is as simple as taking your foot off the gas since there's also a speed-sensitive volume control for effortless adjustments on long trips.
Safety Features
Take the wheel and hit the road confidently, knowing that your Aston Martin Rapide has all of today's advanced safety features. From side-mounted airbags to electronic brakeforce distribution, this vehicle provides an array of protective measures so you can drive worry-free! With integrated headrests, seatbelt pre-tensioners, and remote anti-theft alarm systems – plus 4×4 ABS brakes for smooth stops – no other car guarantees a safer ride than the Aston Martin Rapide.
Is Aston Martin Rapide A Reliable Vehicle?
The Aston Martin Rapide is known for its longstanding dependability, which continues to make it an appealing option among luxury brands. The 5.9-liter new V12 engine of the S trim level, in particular, has been described as "bombproof," with no lingering issues noted by technicians. Even as the years pass, the Rapide maintains its reliable properties and offers consumers a dependable experience each ride. This commitment to reliability gives drivers more reasons to love their Aston Martin Rapide and surely positions it as one of the most reliable vehicles on the market.
What Makes An Aston Martin A Good Investment?
Owning an Aston Martin is a luxury that requires both financial dedication and savvy. While it carries with it the prestige of owning such a stylish, classic vehicle, making the right purchase allows you to get far more than just a mode of transport – a good selection of an Aston Martin can be a solid investment. Prices may vary depending on models and conditions.
Still, the value for money, coupled with its quality engineering, performance capabilities, and staying power, could all increase in value over time. For an astute buyer who does their research and knows how to pick out the suitable model, investing in an Aston Martin could pay off significantly in the long run.
Get Your Aston Martin Rapide At Our Dealership!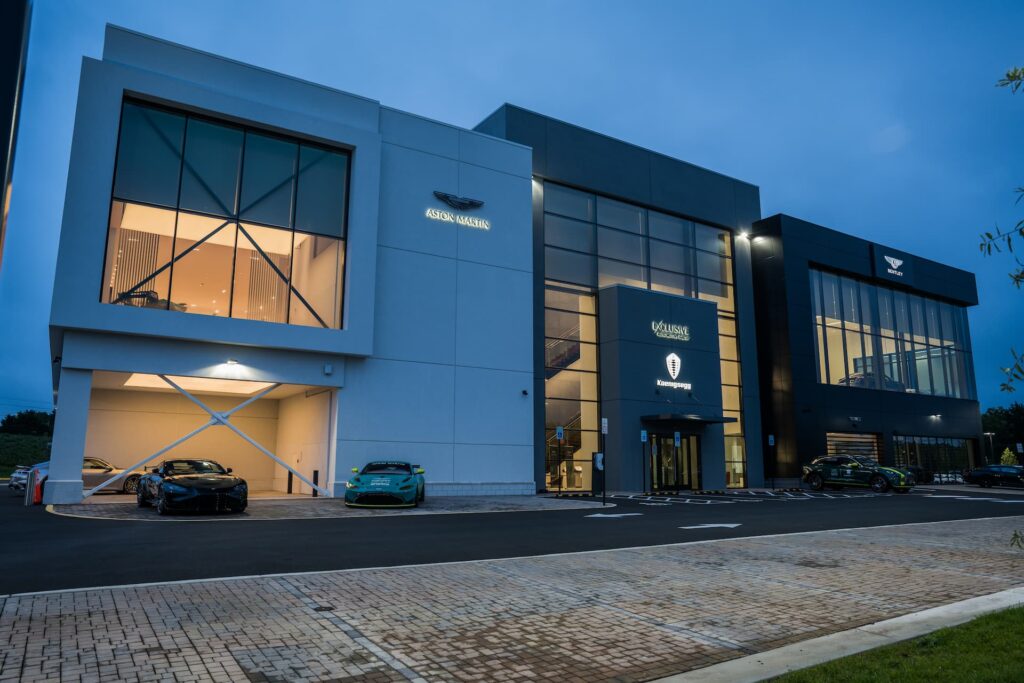 The Aston Martin Rapide is the perfect car for anyone looking for a great driving experience. This vehicle is fast, sleek, and sure to turn heads when you drive it. If you're looking for an investment that will hold its value over time, look no further than the Aston Martin Rapide. Our dealership has a wide selection of old and new Aston Martins available. Our expert staff will be happy to help you find the perfect one. So what are you waiting for? Get flexible finance or lease special on your next coming Martin!