Make the most of your shopping experience by creating
an account. You can:

Access your saved cars on any device.
Receive Price Alert emails when price changes,
new offers become available or a vehicle is sold.



Not registered? click here
The Aston Martin SUV: More Than Just A Luxury Vehicle
The British automaker Aston Martin designed and made the luxury SUV Aston Martin. The SUV model, called the DBX, came out in 2019 and was a big change for Aston Martin, which usually makes sports cars. The Aston Martin SUV is designed to compete with other high-end SUVs from brands like Bentley, Lamborghini, and Rolls-Royce.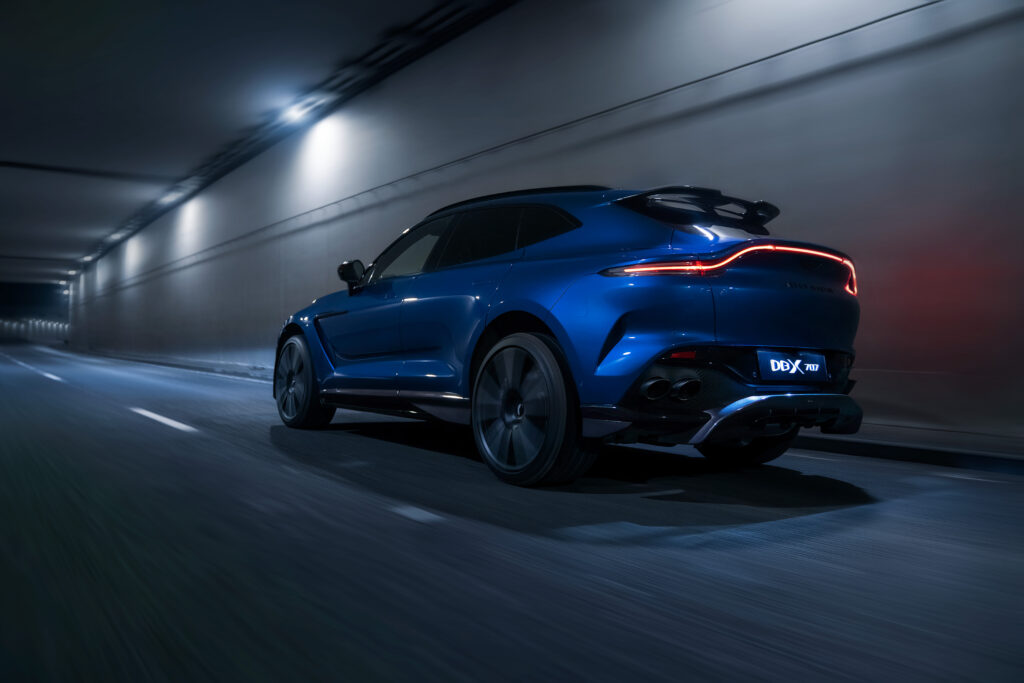 Let's look closer at the Aston Martin SUV and what sets it apart from other luxury models!
The Rise Of Luxury SUVs And Aston Martin's SUV Entry Into The Market
In recent years, luxury SUVs have become increasingly popular among wealthy consumers. These vehicles offer the space, comfort, and off-road capability many buyers seek. Luxury SUVs also tend to come with a high price tag, which makes them a status symbol for the affluent.
One of the causes of the rise of luxury SUVs is the changing demographics of car buyers. As more affluent consumers seek vehicles that can accommodate their families and their active lifestyles, luxury automakers have responded by introducing SUVs that offer the same performance and sophistication as their traditional sedans and coupes.
Luxury SUVs are becoming more popular because more and more people want cars that are fast and powerful. Hybrid or electric powertrains are now found in a lot of luxury SUVs. These offer better gas mileage and less pollution without sacrificing performance.
Aston Martin, a luxury automaker known for its high-performance sports cars, has recently entered the luxury SUV market with the launch of the Aston Martin DBX. The 2023 Aston Martin DBX 707 features a sleek design, a powerful engine, and all the premium features and amenities that luxury SUV buyers expect.
While some purists may question Aston Martin's decision to enter the SUV market, the company believes that the DBX will help it reach a new generation of customers looking for a luxurious and versatile vehicle that can take on any terrain or weather condition.
How Does The SUV Represent a New Chapter For Aston Martin?
The Aston Martin SUV is the start of a new era for the British automaker. With its design and engine, the DBX is sure to turn heads on the road. But more importantly, it offers buyers a glimpse into Aston Martin's future as the company looks to expand beyond sports cars and become a premium lifestyle brand.
The SUV represents a new chapter for Aston Martin in several ways:
Diversification Of Product Lineup
The launch of the DBX marks a shift in Aston Martin's product and service lineup from sports cars to luxury SUVs. This move shows that Aston Martin is serious about becoming a lifestyle brand, which will let them serve customers who want something different from what they've always sold.
Increased Accessibility To Customers
By entering the luxury SUV market, Aston Martin has opened up their brand to a wider audience of customers. Rich people who might not have been interested in traditional sports cars are buying more and more luxury SUVs. This lets Aston Martin expand its customer base and reach new markets.
Broader Appeal For Different Lifestyles
The DBX is designed to accommodate different lifestyles, from urban commuters to weekend adventurers. Its combination of luxury and off-road capabilities make it an ideal vehicle for buyers looking for a stylish yet capable SUV that can handle any terrain or weather condition.
Increased Revenue Streams
With the launch of their new SUV, Aston Martin has opened up a whole new revenue stream for their business. Luxury SUVs tend to come with higher price tags than traditional sports cars, making them an attractive option for affluent buyers looking for something more than just performance.
Adaptation To A Changing Market
The launch of the DBX is a smart move by Aston Martin, as it shows that the company is willing to adapt to changes in the automotive market. Luxury SUVs are becoming more popular, which gave automakers like Aston Martin an opportunity, which they took by making their first-ever SUV.
Why Should One Consider Buying An Aston Martin SUV Over Other Luxury SUVs?
There are several reasons why one might consider buying an Aston Martin SUV over other luxury SUV options available in the market:
Performance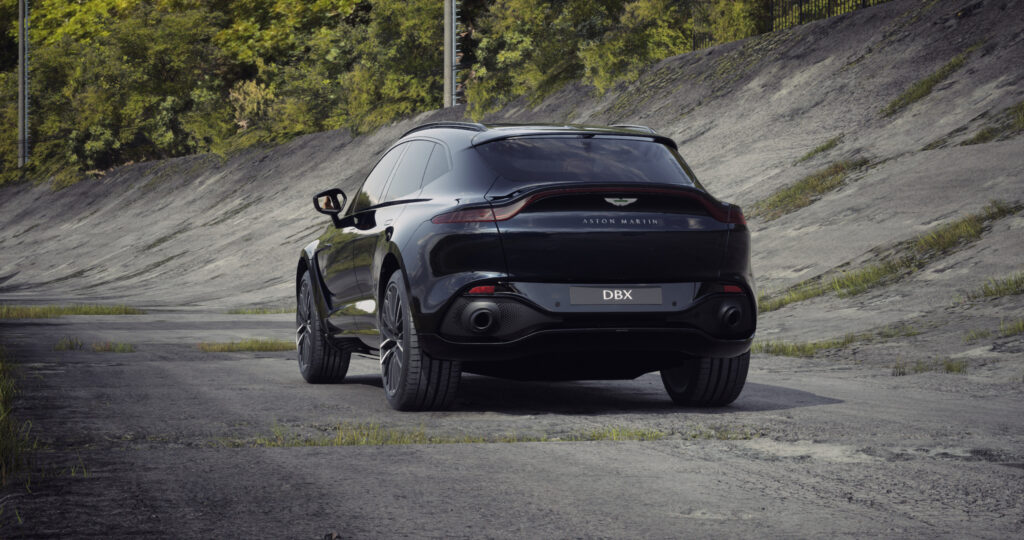 The Aston Martin DBX is powered by a 4.0-liter twin-turbocharged V8 engine that delivers an impressive 542 horsepower and 516 pound-feet of torque. This gives the DBX the power and agility to handle any terrain while still giving a smooth ride and the best performance in its class. The engine has a nine-speed automatic transmission, making it responsive and efficient.
Design
The DBX features a sleek exterior design with hood vents, carbon ceramic brakes, and air deflectors on the rocker panels wheel turn heads on the highway. It combines luxury with sportiness, resulting in a vehicle that looks as good as it performs. The interior theme is big and comfortable, with a lot of headroom for the rear and front passengers and a lot of space for all your stuff. It comes with front and rear seats in different stitching patterns under roof rails.
Technology
The DBX is packed with the latest tech features to keep you connected on the go. It includes a 12-inch touchscreen infotainment system with Apple CarPlay, Android Auto, and an optional 4G LTE Wi-Fi hotspot to keep everyone in your vehicle connected. It also has safety features like adaptive cruise control, lane-keeping assist, forward collision warning, blind spot monitoring, and more.
Brand Identity
Buying an Aston Martin is more than just buying a vehicle; it is about becoming part of the Aston Martin brand. The DBX offers buyers the chance to experience the luxury, sophistication, and performance that comes with being a part of this iconic British marque.
Versatility
The DBX is the perfect vehicle for a wide range of lifestyles because it is both luxurious and good at going off-road. From urban commuters to weekend adventurers, the Aston Martin DBX is sure to meet all your needs. It also comes in different trim levels, so buyers can make their cars fit their needs perfectly.
Aesthetics
The Aston Martin DBX boasts a stylish and sophisticated exterior design that helps it stand out from the crowd. Its sleek lines and striking grille with black chrome badges and smoked taillights give it an undeniable presence on the road. While its range of striking colors and optional extras give it a personalized touch that is sure to turn heads.
What Is The Impact Of The Aston Martin SUV On The Luxury SUV Market?
The Aston Martin model, the DBX, has significantly impacted the luxury SUV market since its introduction in 2019. Here are some ways in which DBX has influenced the market:
Increased Competition
The introduction of the DBX has spurred heated competition in the luxury SUV market. Other automakers are now competing to launch their high-end SUVs that can match the performance and features offered by Aston Martin's flagship model.
Changed Perceptions
The DBX has also helped to change perceptions about luxury SUVs, as it is seen as an attractive option for affluent buyers looking for something more than just performance. This has been a key factor in driving the demand for luxury SUVs, resulting in increased sales and profits for automakers.
Expanded Market
The introduction of the DBX has also helped to expand the market for luxury SUVs, making them more accessible to a wider range of buyers. This has allowed more people to experience the luxury and performance offered by high-end SUVs, resulting in increased sales for automakers.
Redefined The Luxury SUV Segment
The Aston Martin DBX has redefined the luxury SUV market with its unparalleled combination of performance, technology, and impeccable style. It has set a new benchmark for other automakers, making the luxury SUV segment even more competitive.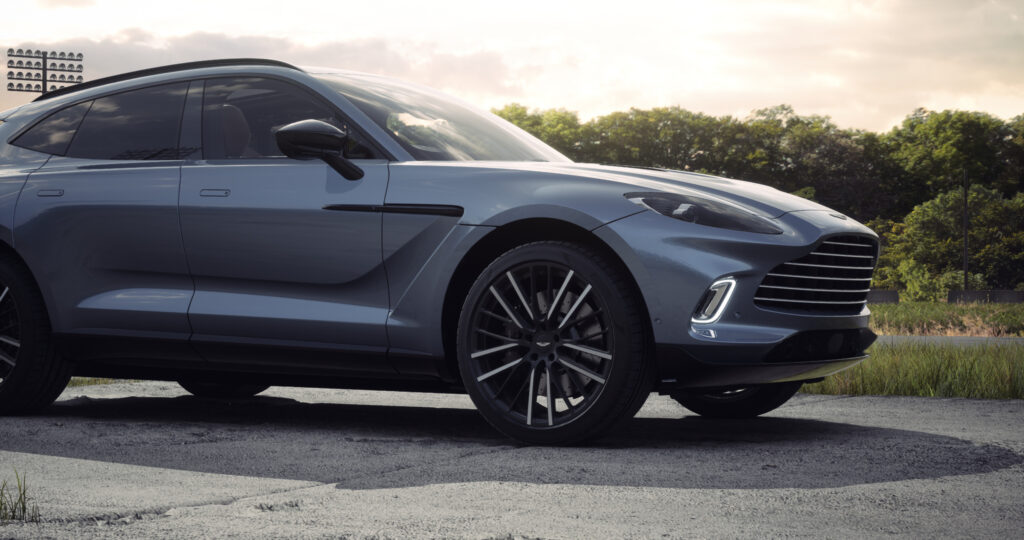 Enjoy The Luxury Lifestyle With The Aston Martin Washington Dealership!
If you're looking to enjoy the luxury lifestyle, look no further than Aston Martin Washington. We offer a selection of new and used models so that you can find the perfect vehicle for your lifestyle. Stop by our dealership today and experience first-hand the power, style, and sophistication offered by Aston Martin vehicles. Our team is here to answer your questions and help you find the perfect vehicle. Visit us today to explore the world of Aston Martin!