Make the most of your shopping experience by creating
an account. You can:

Access your saved cars on any device.
Receive Price Alert emails when price changes,
new offers become available or a vehicle is sold.



Not registered? click here
Aston Martin Valhalla for Sale in Mombasa Kenya
Featured Aston Martin Valhalla for sale in Mombasa KE
About The Aston Martin Valhalla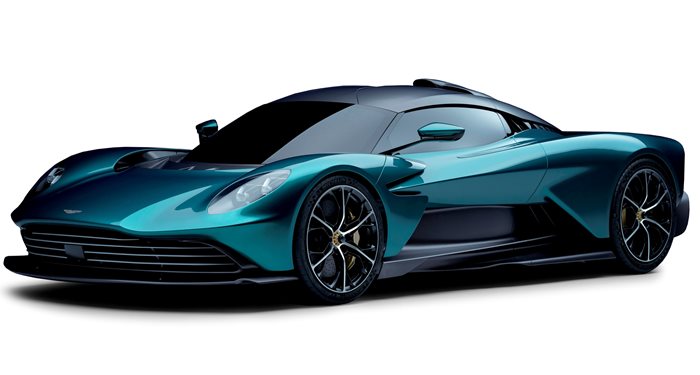 Aston Martin Vallhala For Sale
Aston Martin Valhalla Model Information
|                                               | Specification                         | Aston Martin Valhalla           |
| --- | --- | --- |
|   | Engine            | 4.0 litre twin-turbo V8                   |
|   | Horsepower | 998 hp |
|   | Torque | 738 lb-ft |
|   | Transmission | 8 Speed Automatic |
|   | 0-60 mph | 2.3 seconds |
|   | Top Speed | 217 mph |
|   | | 3,640 lb |
|   | Cargo Volume | N/A |
|   | Seating Capacity | 2 |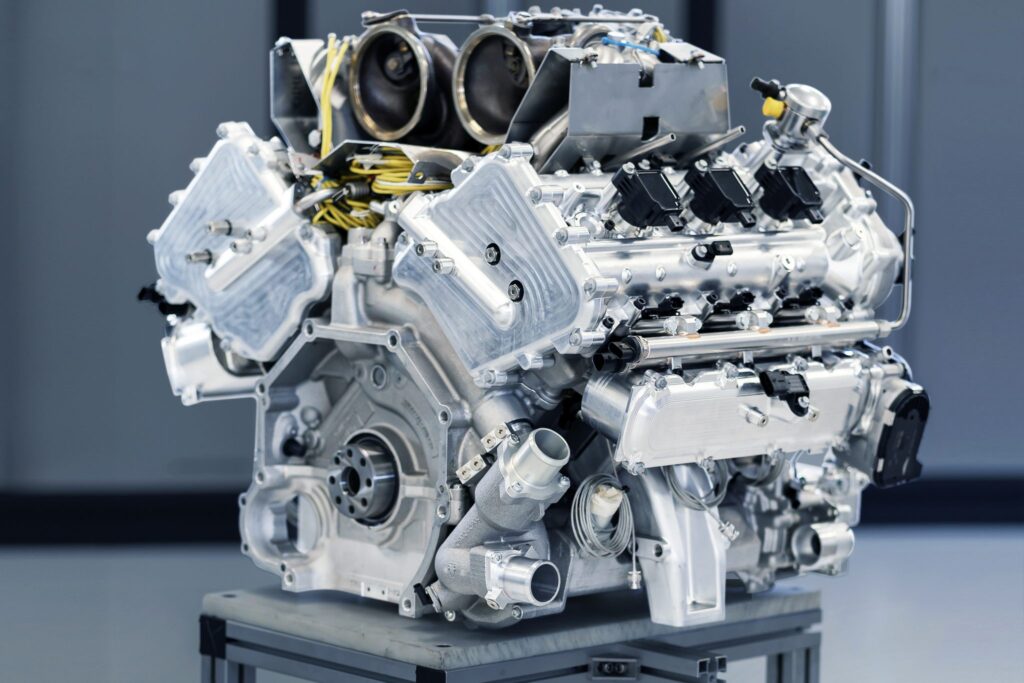 Introducing the Aston Martin Valhalla – a masterpiece of automotive engineering and luxury. This stunning supercar is a symphony of power and elegance, with a V8 hybrid engine that propels you from 0 to 60 at breathtaking speed. Its sleek, aerodynamic design turns heads wherever you go, while the handcrafted interior surrounds you in sumptuous comfort. Unleash your inner warrior behind the wheel of the Valhalla – the epitome of performance and style. 
View Full Aston Martin Inventory
Aston Martin Valhalla Service
Aston Martin Lease Specials
What does Valhalla Financing look like?
Our dealership offers concierge shipping to Mombasa Kenya​. As a leading global Aston Martin dealer, we are equipped to give highly competitive offers for any vehicle in the Aston Martin line up.
Order Your Valhalla TODAY
Experience the pinnacle of automotive luxury and performance with the Aston Martin Valhalla. This masterpiece of engineering combines stunning design, cutting-edge technology, and a powerful hybrid V8 engine to deliver an unrivaled driving experience. Own a piece of automotive history and elevate your journey with the Aston Martin Valhalla today.
Monday 9:00AM – 7:00PM
Tuesday 9:00AM – 7:00PM
Wednesday 9:00AM – 7:00PM
Thursday 9:00AM – 7:00PM
Friday 9:00AM – 7:00PM
Saturday 9:00AM – 6:00PM
Sunday Closed
Monday 8:00AM – 5:00PM
Tuesday 9:00AM – 7:00PM
Wednesday 9:00AM – 7:00PM
Thursday 9:00AM – 7:00PM
Friday 9:00AM – 7:00PM
Saturday Closed
Sunday Closed
Overview of the Aston Martin Valhalla
The Aston Martin Valhalla is a highly exclusive and technologically advanced hypercar that showcases the pinnacle of Aston Martin's engineering prowess. Here's an overview of its key characteristics and unique features:
Hybrid Powertrain: The Valhalla is powered by a hybrid powertrain, which combines a high-performance turbocharged V8 engine with electric motors. This setup produces a remarkable 900+ horsepower, delivering blistering acceleration and a top speed expected to exceed 200 mph.

Carbon Fiber Construction: The car's chassis and body are constructed primarily from lightweight carbon fiber, ensuring exceptional strength and rigidity while keeping weight to a minimum. This contributes to improved agility and handling.

Active Aerodynamics: The Valhalla features advanced aerodynamics with active components that adjust to optimize downforce and reduce drag. This technology enhances stability and performance at high speeds.

Distinctive Design: Aston Martin's signature design language is evident in the Valhalla's striking appearance. Its low-slung, sculpted bodywork and aggressive lines exude a sense of elegance and power. The butterfly-style doors add a touch of drama to its overall design.

Luxurious Interior: The interior of the Valhalla offers a blend of opulence and cutting-edge technology. High-quality materials, exquisite craftsmanship, and customizable options ensure a luxurious and personalized driving environment.

Driver-Centric Cockpit: The driver's cockpit is designed with a focus on ergonomics and accessibility. The controls are intuitive, and a digital instrument cluster and infotainment system provide essential information and entertainment features.

Limited Production: Aston Martin plans to produce the Valhalla in limited quantities, adding to its exclusivity and desirability among automotive enthusiasts and collectors.

State-of-the-Art Suspension: The Valhalla employs advanced suspension technology, including adaptive damping, to deliver a comfortable ride on the road while maintaining sharp handling on the track.

Hybrid Efficiency: Despite its high performance, the hybrid powertrain is designed to be efficient, allowing for electric-only driving at lower speeds and reduced emissions compared to traditional hypercars.

Innovative Technology: The Valhalla incorporates advanced driver-assistance systems, connectivity features, and performance-enhancing technologies to offer a cutting-edge driving experience.
In summary, the Aston Martin Valhalla is a remarkable hypercar that combines extraordinary power, meticulous craftsmanship, and cutting-edge technology. Its limited production and stunning design make it a coveted symbol of luxury and performance in the automotive world.
Ordering an Aston Martin Valhalla
Whether you're looking for an exclusive and high-performance coupe in Mombasa Kenya, the Valhalla has something to offer. If you're interested in experiencing the thrill of driving an Aston Martin Valhalla, contact us today and schedule white glove in person or virtual tour. Our team of experts is here to help you choose the perfect Valhalla in Mombasa Kenya and assist you every step of the way. Don't hesitate, contact us now to start your Aston Martin journey.