In the simplest terms possible, what is cryptocurrency?
Cryptocurrency is a decentralized digital currency.
How does cryptocurrency work?
Bitcoin and other cryptocurrencies are digital cash for the internet. With cryptocurrency, you can send money over the Internet directly and securely to another person, without needing a credit card or bank, for the first time. Instead of the credit card company or bank, thousands of networked computers process bitcoin transactions and verify that they are legitimate.
You can download software called wallets on your smartphone or computer that store your bitcoin and work with the bitcoin network to let you send and receive payments without the risk of fraud and chargebacks. You own your bitcoin by keeping track of a private key. It's a digital signature that no one can forge or fake. Because you're the only one who owns this signature, there is no reset or recovery without your private key. You have total control and total responsibility.
Instead of entering all of your personal information when you pay, usually all you need to do is scan a QR code or copy and paste a string of letters and numbers to buy something with bitcoin. Then, with a swipe or the press of a button, you can send funds to anyone anywhere in the world in minutes.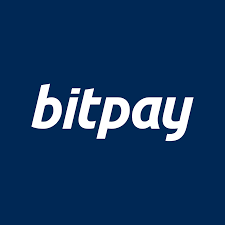 Why is it beneficial to buy with cryptocurrency?
Paying with crypto provides a multitude of benefits:
No bank required
A higher level of privacy
Make cross-border payments without high fees
There are many investors who bought cryptocurrencies over the past 13 years and in some cases, those cryptocurrencies saw a rise in value. Now that thousands of merchants are accepting cryptocurrency via BitPay and other providers, those investors are able to use their cryptocurrency to make purchases.
In certain countries with high levels of currency volatility, some consumers pay with cryptocurrencies (such as dollar pegged stablecoins) as a way of reducing the impact of inflation
Why are there so many cryptocurrencies?
In the earliest days of cryptocurrency, there was only Bitcoin. As interest in the world of digital currencies grew, new coins came onto the scene, first as a trickle, then as a deluge, which ultimately saw thousands of alternative coins (altcoins) launch. Altcoins come into existence for a multitude of reasons. Some look to improve on certain aspects of an existing coin or blockchain, others are created by developers to serve a specific function.
What are coins?
Coins are the native token of specific blockchains. For example, Ether is the native coin of the Ethereum network. Bitcoin is the native coin of the Bitcoin blockchain. Coins serve a specific purpose for each blockchain, ranging from security, governance and transactions.
What is BitPay? 
Founded in 2011, BitPay is one of the oldest cryptocurrency companies. As a pioneer in blockchain payment processing, the company's mission is to transform how businesses and people send, receive, and store money. Its business solutions eliminate fraud chargebacks, reduce the cost of payment processing, and enable borderless payments in cryptocurrency, among other services. BitPay offers consumers a complete digital asset management solution that includes the BitPay Wallet and BitPay Prepaid Card, enabling them to turn digital assets into dollars for spending at tens of thousands of businesses. The company has offices in North America, Europe, and South America and has raised more than $70 million in funding from leading investment firms including Founders Fund, Index Ventures, Virgin Group, and Aquiline Technology Growth. For more information visit bitpay.com.
What coins does BitPay accept? 
BitPay supports leading coins including Bitcoin (BTC), Bitcoin Cash (BCH), ApeCoin (APE), Dogecoin (DOGE), Ethereum (ETH), Litecoin (LTC), Polygon (MATIC), Shiba Inu (SHIB), Wrapped Bitcoin (WBTC), XRP [outside United States], 5 USD-pegged stable coins (BUSD, DAI, GUSD, USDC, and USDP) and 1 EURO-pegged stable coin (EUROC). More coins are being added so click here to see the latest list.
How does BitPay's business solutions eliminate cryptocurrency price volatility and risk to the consignor?
One of the options that BitPay offers to merchants is to eliminate the crypto volatility risk and pay the merchant in fiat currency. So this means that the consumer can pay in crypto, BitPay then does a real time conversion of the crypto into fiat, and BitPay then sends the fiat (via ACH or wire) to the merchants bank account.
BitPay has relationships with many digital currency exchanges around the world. When calculating our exchange rates for BitPay invoices, we only incorporate rates of digital currency exchanges which meet our regulatory, operational, and liquidity requirements. We also seek to ensure that our exchange rates are competitive.
To calculate the exchange rate for a given cryptocurrency in US Dollars (USD) and Euros (EUR), we use the Bids (open orders to buy) directly from our approved exchanges.
We factor market volatility into our exchange rates to offer a rate that BitPay will honor for up to 15 minutes, allowing a shopper ample time to complete the payment.
We also factor market depth into our exchange rates, which means that the demand liquidity for a given cryptocurrency can vary based on the size of the order. Adjustments for market depth are usually only noticeable on very large invoices.
Once an invoice is paid, BitPay transfers the cash amount to the merchant's bank account. (The merchant never takes possession of the crypto and thus never has any volatility risk from the crypto).
How do taxes work with cryptocurrency?
Consumers should speak with their accountant or tax professional to discuss the taxation of cryptocurrency.
How do you purchase cryptocurrency with U.S. Dollars?
While buying cryptocurrency can seem intimidating, BitPay makes it easy for novices and tenured crypto enthusiasts to buy crypto. You can buy crypto instantly in the BitPay app or online Select the amount you want to convert to crypto and the cryptocurrency you'd like to buy. Enter your wallet information to confirm where you'd like to receive your crypto.  BitPay partners with multiple partners to offer you the best possible price on your crypto purchases.View your offers and choose the best rate. You'll be taken to a partner's website to complete your transaction. You can buy crypto with a credit card, debit card, Apple Pay or Google Pay. After you complete your purchase, your crypto will be held in the wallet.
What can you buy with cryptocurrency?
After buying crypto, you can choose to hold, swap or spend your crypto. Hold and grow your assets in BitPay's non-custodial wallet to gain a return on your crypto investment. Swap one coin for another to diversify your assets. Spend crypto straight from your wallet without the need for a bank or credit card company. You can buy almost anything with Bitcoin by using one of our BitPay's spending solutions. From airline tickets to groceries, and clothes to cars. Thousands of merchants across all industries accept crypto payments with BitPay.
Anything else you'd like to share about BitPay?
Here is a link showing many of the merchants who accept cryptocurrency via BitPay:
https://bitpay.com/directory/